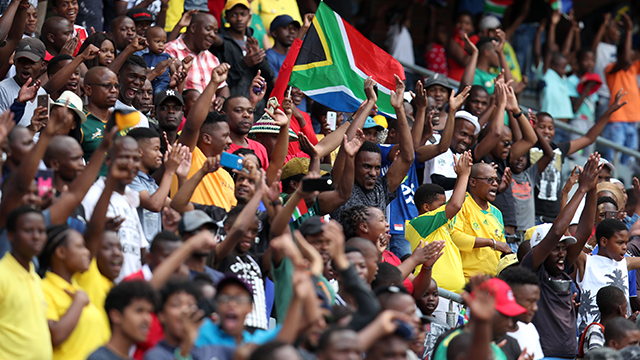 SOUTH AFRICAN football fans #PLAYYOURPART
The global pandemic has forced us to think, act, and see the world differently. To change our behaviours and adjust the way we do things. To come together as a nation and think about each other, rather than only ourselves. But while we're being asked to change our habits, we'll never stop doing what we love – and neither should you. 
Just like in football, the power of support can be the difference between victory or defeat. That's why it's time to play your part for your friends, family, loved ones, and all of South Africa. How you do this is up to you. That's right, it doesn't matter whether you choose to play your part by washing your hands frequently, or by celebrating your favourite Nedbank Cup team from home instead of the stadium – as long as you make an effort. 
We're in this together and only together will we triumph over adversity.
Stay safe. #PlayYourPart